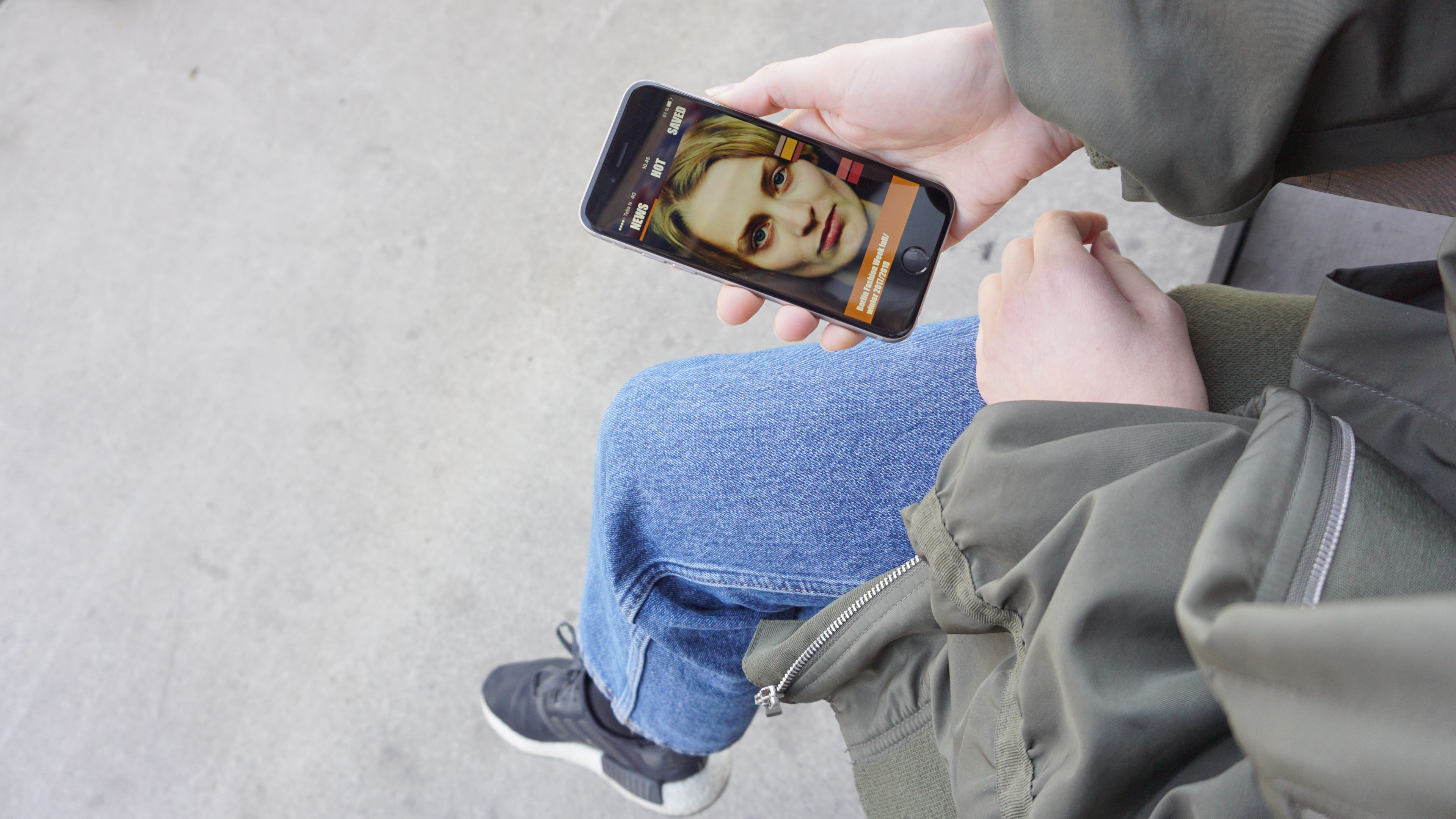 Discover the hottest makeup trends from fashion shows all around the world.
This was a very short project focusing a lot on getting good flow in apps and websites. I chose to work with a theme I normally would not have chosen, namely makeup. 
In this app, which uses the wonderful images taken by Adam Katz Sinding and his Le21eme blog (with his personal permission), you get suggestions on what kind of makeup the models and fashionistas are using. It was meant as a different take on youtube makeup tutorials, and I could have collaborated with KICKS. KICKS is norway's biggest makeup chain, and could use an update when it comes to their digital media. 
By using Sinding's pictures, I hoped to offer the user of the app some of the more special and exciting looks you often see from the runway. The colors on the faces would then be linked to products in KICK's catalogue, which you could then go and buy. The most protruding feature of the app would be that you could swipe over any face, and the makeup on the face would appear as clickable color blocks.