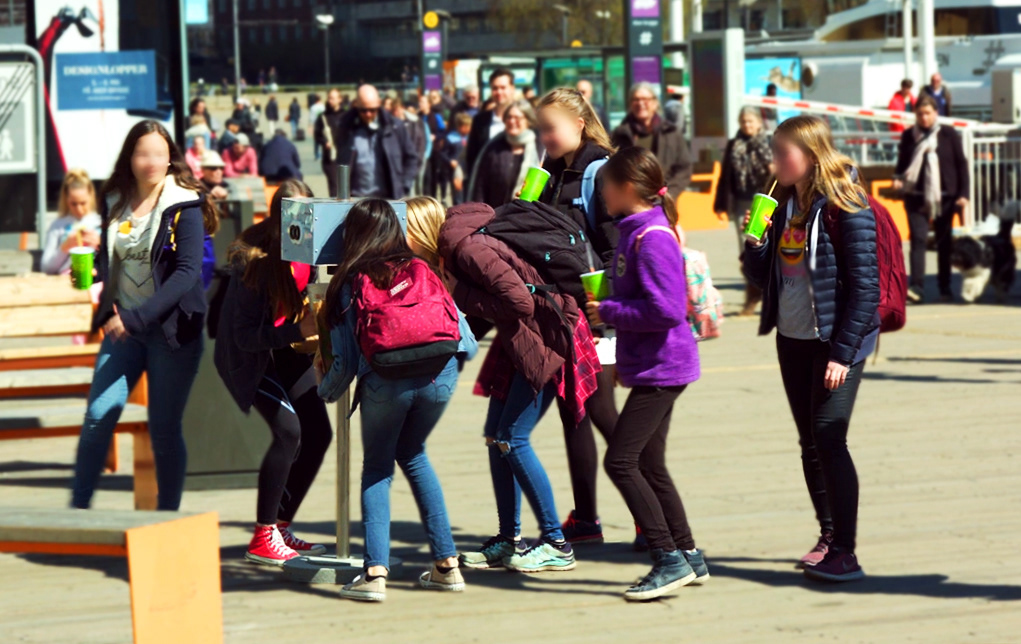 Hanne's diploma project "ex: museum" focused on enabling communication between the National Gallery of Norway and new audiences that do not normally visit the gallery. The project touched upon designing for curiosity, the role of the designer in the museum, and the designer as mediator between quite different groups of people in society. 
Hanne and her partner Amalie Skrede designed and built an interactive communication platform called "LOOK" for the National Gallery in Oslo. LOOK was developed in collaboration with the National Museum and the design consultancy Halogen. The platform invites people to look at art, and at art people. It is a video link between the inside of the gallery and a popular location in Oslo, that enables people outside the museum, or "outsiders", to peek in. The National Gallery would be able to reach out to new audiences at any location. Their final user test proved that Hanne and Amalie's platform created engagement inside and outside the museum.
In her diploma, Hanne further developed her abilities to work independently in a two-person team and facilitate meetings with different partners in the project. She juggled the museum's, Halogen's, the school's and her own goals and guidelines skillfully throughout the project.
Read more about the process and see the sketches, read about prototyping and thoughts around this project on the Medium blog that was continually updated throughout the diploma semester at:
https://medium.com/extended-museum